1959-2009 Proof Lincoln Memorial Cents Complete Collection 55 Pc Set- 51 Yrs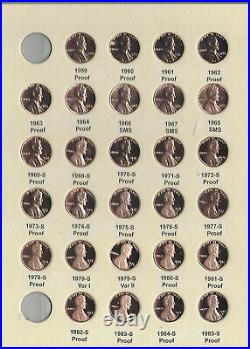 Proof Memorial Cent Collection Nineteen Fifty Nine through Two Thousand & Nine. Includes 1979s Type II proof.
(Small black spot on 1961 that will be replaced). Very Nice 55 Piece Set as Shown. Fifty One Year Consecutive Run.
Typical Coin set is pictured.