1999-2003,2005 & 2007 U. S. Mint Sets Complete Philadelphia & Denver Mint Coins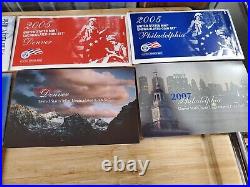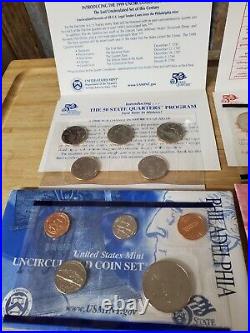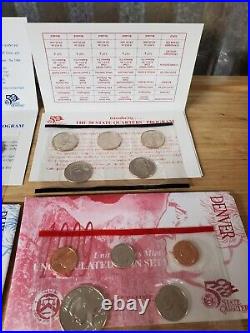 THERE ARE 7 SETS OF PHILADELPHIA AND 7 SETS OF DENVER COINS. PACKAGED AS THEY CAME FROM THE MINT. EACH PACKAGE HAS A FULL SET OF QUARTERS FOR THAT YEAR AND A FULL SET OF OTHER COINS..
PENNY, NICKEL, DIME, COPPER CLAD QUARTER, AND 50 CENT.