PCS Complete Uncirculated & Proof Sacagawea Dollar Collection Sets 2000-2014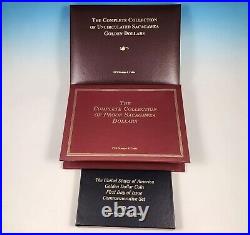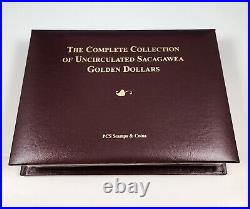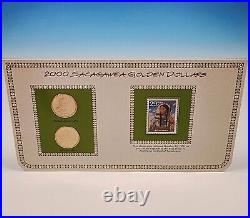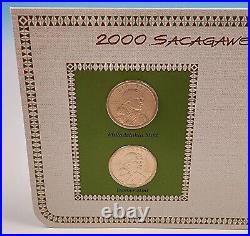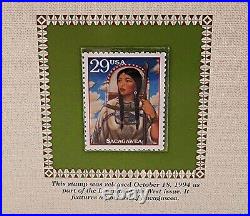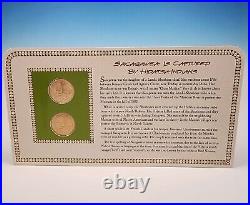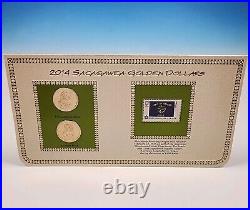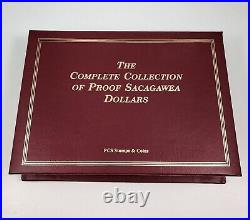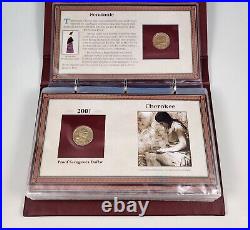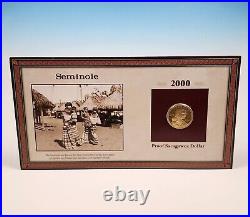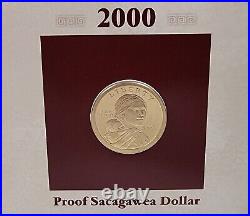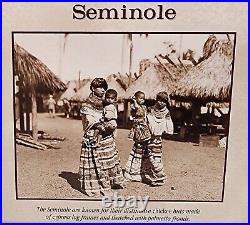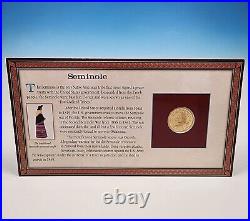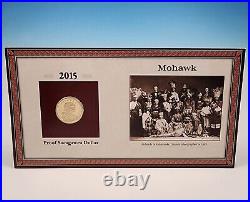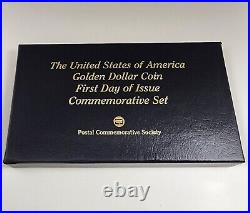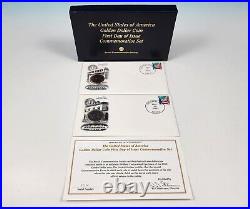 The sets include "The Complete Collection of Uncirculated Sacagawea Golden Dollars" and "The Complete Collection of Proof Sacagawea Dollars". The uncirculated set has coins from both the Philadelphia and Denver Mint, beginning in 2000 (the first year the Sacagawea dollar was minted) and ending in the year 2014 (30 total coins). This set has 15 panels (not counting information panel) with each year's coins complemented by a historic U. Stamp and a detailed narrative about Sacagawea and her contributions to the Lewis and Clark Expedition, or about the special Native American design on the back side that was changed annually beginning in 2009.
The proof set has 16 panels with the annual proof dollar issued from 2000 through 2015 (16 total coins). Each panel also contains a historic photo or artwork, as well as an interesting narrative, related to a different Native American tribe. Both the uncirculated and proof collections are housed in vinyl binders.
Made especially for the sets by PCS. This set includes an uncirculated 2000 Sacagawea dollar from the Philadelphia and Denver Mint mounted in envelopes bearing the postmark of the city where the coin was struck and dated on the day of each coin's official release to the public. The Sacagawea dollar was first struck by the U. Mint in 2000 to honor the Native American guide who accompanied and assisted members of the Lewis and Clark Expedition on their historic travels across the American West.
It was the first "golden" coin in U. History, as well as the first circulating coin to depict a specific Native American. The front of the coin features a portrait of Sacagawea carrying her son Jean Baptiste. From 2000 to 2008, the reverse side has a flying eagle surrounded by 17 stars, representing the 17 states in the Union at the time of the Lewis and Clark Expedition.
Starting in 2009, the design on the back side changed annually to honor Native American contributions to the history and culture of the United States. Condition of these Postal Commemorative Society Sacagawea dollar sets is EXCELLENT.
All of the coins in the set are uncirculated or proof. The stamps are in mint unused condition. Overall, these collectible sets look fantastic and would make a fine addition to any collection. Please take a close look at the many photos I've provided and judge condition for yourself.
While you're here, please check out my other listings by clicking on the link below. Includes Uncirculated Philadelphia & Denver Mint Coins For Each Year.
Interesting Narrative Related To Sacagawea or the Lewis & Clark Expedition on Reverse Side. Panels in Clear Vinyl Pages. Includes San Francisco Mint Proof Dollar For Each Year.
Complemented With Historic Photographs & Artwork. Interesting Narrative Related To Various Native American Tribes. Bonus PCS First Day of Issue Commemorative Set.
Contains Coins & First Day Envelopes. I will insure this item at my own expense. Txzj pxzj4713 txzj-11 txzj41 txzj71 txzj115.